Shelf Company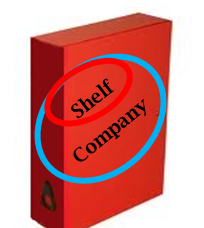 If you are too pressed for time and want to get an entity going, we have a selection of shelf companies which are already incorporated with incorporation certificate (Borang 9) and liability free. All you need to do is to change the ownership of the company and you can start your business right away. The overall time frame taken to change the ownership of the company is within 1 hour barring unforeseen circumstances.

Cost of shelf company
| | |
| --- | --- |
| Shelf company price | RM 2,200.00 |
| Type of company | Sendirian Berhad |
| Authorised capital of the company | RM100,000.00 |
| Paid-up of the company | RM 2.00 |
The price includes the following:
Attestation fee of Form 48A (Statutory Declaration) based on the statutory requirement of having at least 2 natural persons for the new Directors
Capital registration fee, stamping fee and transport/dispatch
Printing of two (2) sets of Memorandum and Articles of Association (M&A) certified by the company secretary
Printing of two (2) sets Borang 24, Borang 49, Borang 9, Borang 44 certified by the company secretary
Fifty (50) pieces company share certificate
One (1) company common seal
One (1) book the company members register book (Section 58), register of directors, managers and secretary (Section 141) and debenture (Section 70)
One (1) book the company board resolution book
Minutes of board of directors meeting appointing the new directors
Transfer of shares (form 32A)
Minutes of first board of directors meeting for the opening of first company bank accounts
We will incorporate your company using our standard M&A, We will charge a separate fee for changing the standard M&A of the shelf company to suit your particular need if required. Our fee would be between RM150 to RM1,000 depending on the time spent on the job

Important note:

The above exclude monthly secretarial retainer fee of RM60.00 per month which are payables yearly for RM720.00. The first payment is due upon signing the transfer form (Form 32A). The above fees also exclude the registered office fees.
Payment terms:
| | |
| --- | --- |
| RM2,200.00 | Upon selecting the particular company, declaration, M&A, Form 6, 24 and 49. |
| RM720.00 | Secretarial fee for the first year payable upon signing the statutory declaration, M&A, Form 6, 24 and 49 |
Please contact us for the latest listing
If you are too pressed for time and want to get an entity going, we ha...